Hello and welcome to my little book corner of the interwebs! Today I have my June TBR to share with you so let's go!
First off, I have The Assassin's Blade by SJ Maas which is a bind up of five novellas depicting the story of Celaena Sardothien before her capture and being sent to Endovier to work as a slave. There are five stories that lead up to her capture that go into detail of her life and experiences working under Arobynn Hamel and how she and Sam Cortland fell in love, her time with the Silent Assassin's and a few others. I'm halfway through it right now but hopefully I will be able to finish it in the next day or two.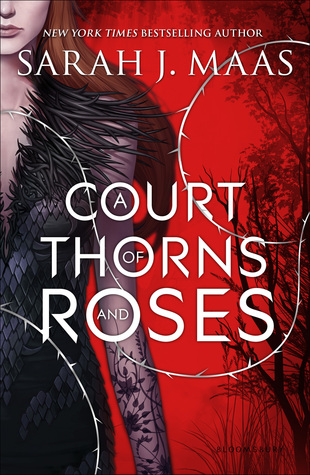 Next, I have A Court of Thorns and Roses by SJ Maas. This is her new trilogy that was released on May 5. The story is based in a world where Faeries rule over humans and are feared by them. Feyre is a poor human girl who is hunting to provide food for her family and accidentally kills a faerie. Her retribution comes in the form of Tamlin, a High Fae who gives her the choice to die or live with him in the Faerie land for the rest of her mortal life as penance. The book is very interesting so far and I can't wait to finish it.
For the Booksplosion Book of the Month, I have Off the Page by Jodi Picoult and Samantha Van Leer. If you don't know, Booksplosion is a book club hosted by Kat O'Keeffe (katytastic on YouTube), Christine Riccio (PolandBananasBooks on Youtube) and Jesse George (jessethereader on YouTube) and if you'd like to join the Booksplosion readalong, you're more than welcome to join. This is the link- https://www.goodreads.com/group/show/123821-off-the-page-read-along
The story of the book is really cute and is similar to the Disney movie Enchanted that starred Amy Adams and Patrick Dempsey. The story is  about a prince who is literally torn out the pages of a book and becomes real. One minute the person is reading and the next the prince is talking to her. The premise is very interesting and cute and it's going to be a blast reading it.
I will also be reading Me and Earl and the Dying Girl by Jesse Andrews in lieu of the movie coming out this month. The story follows a boy in high school who doesn't have any friends but maintains some sort of relation with all the students in his school to avoid getting bullied. Except one day, his mother forces him to become friends with a girl who is dying of cancer. I've seen the trailer and I've only heard better than good things about this book and I really hope I can finish the book before watching the movie.
And finally, I have Amy and Roger's Epic Detour by Morgan Matson. I don't read too much contemporary but Maureen Graham (maureenkeavy on YouTube) is hosting a Month of Matson for this month. You can read all of Morgan Matson's books or just one and it's a pretty cool idea. If you'd like to join in simply tag #MonthofMatson on any social media that you use. Okay, so the story follows Amy Curry who's mom decides to move across the country leaving Amy to drive all the way from California to Connecticut. But because her father has just died, she isn't comfortable behind the wheel. By some twist of fate, her old family friend Roger is also moving across the country and has plenty of baggage of his own. Together, they try to find their way home and with each other as their friendship morphs into something else.
Alrighty that was my June TBR. If you're thinking of picking up any of these books after reading this post, I hope you enjoy them very much. If you have a different set of books you'd like to read, please comment below. Novaer!