It's near the end of June meaning I get to share with you my June Book Haul.
I got sent from Penguin Books UK Everything Everything by Nicola Yoon. I already finished this book and it was absolutely amazing. I also posted the review so please check that out if you're interested. The story follows a girl, Madeline Whittier who has a very rare disease forcing her to stay at home so that she doesn't die. Everything changes when some new neighbors move in next door. This book comes out September 1.
I ended up getting another book for review called Fade to Black by L.T Vargus and Tim McBain. The author contacted me and asked me to read it. It looks pretty cool and is currently free on iBooks and Kindle so, if you want you can check it out. It's about a boy who has these visions of getting killed by someone every time he has a seizure. There is no escape for him, no matter what he does he always dies. The premise is promising and I hope I get to it soon.
Next I got the first two books in the Daughter of Smoke and Bone series. There was a sale on Amazon and it made sense. I don't know much about the story but I read the epigraph of Daughter of Smoke and Bone and it said- "Once upon a time, an angel and a devil fell in love. It did not end well." You had me at angel and demon. I will try for a fantasy month next month so hopefully, I will be getting to this series fairly soon.
Next is a book I was surprised was coming out considering I read the first one in the series in April and that is the Invasion of the Tearling by Erika Johansen which is the sequel to the Queen of the Tearling. I had absolutely loved the first book and I can't wait to jump into this one. The cover is so beautiful and the first book was absolutely amazing. If you haven't read this series, do pick it up and give it a read.
As I mentioned in my June TBR, I was doing Month of Matson hosted by Maureen Keavy on YouTube which means I had to get a Morgan Matson book. For this I got Amy and Roger's Epic Detour. I already finished this book as well and it was so good and adorable I just cannot. You have to read it to know what it is. The story is about Amy who is forced to move all the way across the country from California to Connecticut. Roger is supposed to spend his summer in Philadelphia with his father and has to drive them across the country on a fixed route. But instead of doing that, they opt to take a different route that lets them travel to most states across the country meeting people and making memories. It's a very sweet book and the characters are amazing. If you're interested, pick it up.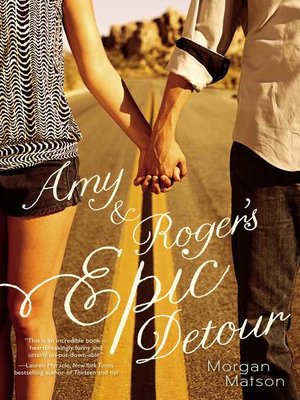 Next, I got The Wrath and the Dawn by Renee Ahdieh. This book was featured in a lot of book hauls and I could not resist. This book is about a prince who marries a new girl every night and kills them the next day. But then a girl volunteers to marry him to avenge the killing of her best friend and other girls. She ends up surviving the morning and learns it isn't the prince killing them it's someone else. This story is inspired by 1001 Nights and it sounds really interesting and I can't wait to read it.
Another book I got was Daughter of Deep Silence by Carrie Ryan. I haven't read the synopsis for this book but the cover looks really interesting and has me intrigued so, can't wait to read it.
Then I got Elena Vanishing by Elena Dunkle and Clare Dunkle which is a memoir by them and their journey battling Elena's eating disorder. I am a big supporter of helping people who have mental illness and depression etc in any way to help them reach some level of betterment. I'm sure this book will be heartwrenching but rewarding in the end.
I also got The Martian by Andy Weir. I've only heard good things about this book and how it's so funny. The book is about a space mission to Mars and a crazy dust storm hits and the other astronauts forget that they had another team member and they leave him behind and it's just the left behind astronaut's story of being stuck on Mars and waiting for help. Hoping to get to this soon.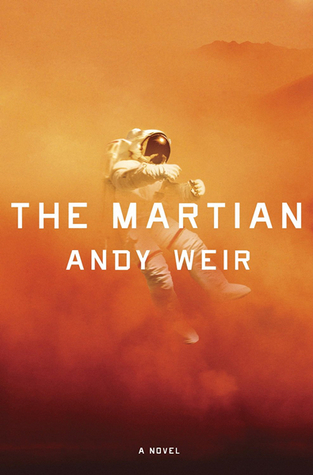 This haul is going to be pretty long because I got a lot of books. Next I have Ask the Passengers by A.S. King. I haven't read an A.S. King book before so, this is going to be something different for me.
I ended up experiencing a slight reading slump leading to explore more books which led me to To All the Boys I've Loved Before and P.S I Still Love You by Jenny Han. I've only heard very good things about her books and I did end up reading 50 or so pages of To All the Boys I've Loved Before. The books are about this girl who writes these letters to every boy she's loved and puts them in these sealed envelopes in a box but then they get sent out and she has to live with the consequences of that. It has a lot of family themes and baking and it's just cute. So cute. Adorable.
For Booksplosion I picked up Off the Page by Jodi Picoult and Samantha Van Leer which is the companion to Between the Lines. It was really cute and I enjoyed it. It has colored text with changing points of view and illustrations that are beautiful. It was different for me because I haven't read a Jodi Picoult book but I really liked it. The story is about a girl wishing that the prince from the book would come to life and he does and their adventures and experiences. I recommend it to anyone who enjoys fairytales.
Next I decided to complete my Rainbow Rowell collection and got both Attachments and Landline. I cannot wait to read these. Hopefully soon. I have too many books to read and it's frustrating.
My biggest buy was the entire Selection Series by Kiera Cass. The Heir just came out and I just thought, what the heck. Let's get them all. Now I can marathon them. Yay! Also, the covers are just stunning. Half the reason  I got them was because they'd look stunning on my shelves.
I also got More Happy Than Not by Adam Silvera. This has been a highly anticipated book and I couldn't not get it. I haven't read the synopsis on purpose and don't intend to. I'm gonna dive right in and swim in its beautiful words and enjoy it.
The next couple of books I found on the Epic Reads page and I got them sorely for their very beautiful covers. I got Invincible  by Amy Reed and Made You Up by Francesca Zappia. I have no idea what these books are about but I'm hoping they're good. The covers though, so much beauty. *heart eyes*
My next to last book is Every Last Word by Tamara Ireland Stone. This story has a very interesting synopsis. It follows this uber popular girl in high school who has everything she could ever want but she also has a problem, she has OCD. I think that's enough reason to pick this book up.
FINALLY!!! In an effort to increase my classic book consumption, I got Jonathan Strange and Dr. Norrel. It was suggested to me by a friend and the cover looked pretty cool so I got it.
Alrighty that was my June Book Haul which was obscenely large but hopefully I will get to most of the books soon. Let me know down below what books you got or if you're planning on getting one of these books.