Hello everyone! I know this post is very late but I have a few reasons for that. One, I didn't have any Wifi for the past four days because I went to visit my grandmother rendering any blogging useless. Two,  I'm having trouble coming up with a set of books to read this month. Today, finally, I decided on the few books I hope to finish this month.
I have a lot of books that are 'open' or I've been 'reading' for a long time but I find them too slow or difficult to get through. So, this month I am going to get through as many of those as I can so that I don't feel guilty when I pick up a new book.
First I'm going to try and finish the Book Thief by Markus Zusak. I picked this up sometime in March but I just felt it was dragging. I was hoping I would finish it last month but alas! no such luck. I am quite a way through so I will probably be able to finish it soon. If you don't know the story, it's about a girl named Liesel who is a Book Thief and lives in Nazi Germany. The story is told from the point of view of Death which is really awesome. The writing is fairly poetic which is nice.
Second I have Stardust by Neil Gaiman. The story follows a boy named Tristan who lives in a place called Wall. He's in love with a girl and vows to bring her a fallen star to prove his love to her. The land beyond the Wall is called Faerie where magic exists and it takes him many days to get to the Fallen Star and when he gets to it, it isn't what he expects. Simultaneously there is a coven of witches also looking for the Star along with the sons of the King of Stormhold whose job is to collect a family jewel and also watch out for themselves because each brother is out for the other and they must watch their backs to make sure they don't get killed and eliminated from the promise of becoming King of Stormhold. There is a lot of humor in this book as well which keeps it going and I can't wait to finish this. I loved the movie and it was one that was very true to the book which was very refreshing.
Third I'm reading Bound with Passion by Megan Mulry. I requested this from Net Galley and it was sent to me for review but it's already out in the world and if you want to, you should definitely pick this up. This is a book set in the 1800s and has a LGBTQ theme in it. The story follows Lady Georgiana Elizabeth Cambury who has been a "wild romping girl" her entire life. She enjoys travelling and horses and dresses up as a man on most of her travels thanks to her parents liberality. But when she comes back to Derbyshire to visit her parents after being abroad in North Africa for five years, she is stunned by a request from her dearest friend Lord Trevor Mayson. He asks her to marry him for he must marry a woman to hold on to his inheritance or forfeit it. Lord Mayson already has a lover by the name of Mr. James Rushford who is also a dear friend and so for Trevor's sake she agrees to be his wife but only on paper. What she doesn't expect is the sudden flare of passion between the three of them she has to choose, to give up the life she has lived for so many years and took so long to achieve or settle down and give in to love. The entire premise of this book is really good and I cannot wait to finish it.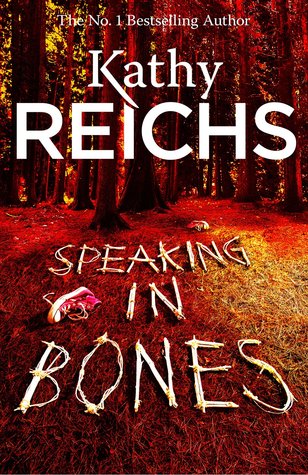 Number four I've got Speaking in Bones by Kathy Reichs. This is the 18th book in the Temperance Brennan series and is releasing on July 21. I got sent this book for review and I am so EXCITED because I love the show to bits. So this book follows a set of remains that's in 'Limbo' or the Bone Room where all of the unidentified bones are stored. One day she's contacted by this web detective who claims that she's connected one of the remains to a missing person. Based on the medical records, the bones fit and so, Tempe decides to go to the place where the remains were originally found only to discover two other sets of remains. After examination, she determines that they have a ritualistic nature to them and must solve the murder before any more people die. I am so excited for this. It's going to be amazing I can feel it.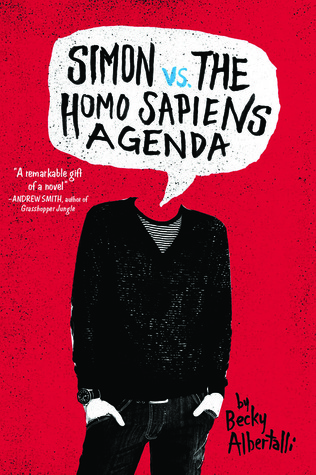 Number five I'm going to read Simon vs. the Homo Sapiens agenda by Becky Albertalli. It's a fairly short book with an interesting premise. Simon is a high school student and has managed to keep from coming out to his school as gay. He's been communicating with someone who goes by the name of 'Blue' and also goes to his school but Simon has no idea who he is. One day, he doesn't log out of his email at school and his secret is discovered by a classmate and is blackmailed by said classmate to help him get together with a girl from Simon's social circle. The entire book follows the hijinkery that ensues between Simon and his friends and his growing relationship with Blue. I love reading LGBTQ themed books and this has been sitting on my shelf for a while and it's fairly short so, I'm hoping it finishes pretty quick.
Number six is Fish in a Tree by Lynda Mullaly Hunt. This book is about a girl by the name of Ally who has dyslexia but no one has been able to diagnose her. Her teachers are frustrated with her, she has no friends, her brother is her only confidant and try as she might, she is unable to convince her mother that she will try harder at school. After a new teacher is assigned to their class, things start looking up for her. I really really like the premise of this book. Again, really short but it has an absolutely wonderful premise. I wish there were more books like this one.
For seven and eight I have To All the Boys I've Loved Before and P.S I Still Love You (sequel) by Jenny Han. I have heard nothing but good things about these books. The story is about a girl named Lara Jean who writes these letters to the boys she's loved in an attempt to put her love for them to rest. One day these letters get sent out and that puts into motion a lot of unexpected things. It has a lot of baking in it and has heavy family themes and it's just adorable. It's a perfect summer read and even more perfect if you read them one after the other.
Alright, that's my TBR for July. I hope I get through these books and can get to a few more along the way. Let me know down below what books have caught your fancy this month or for the summer and I will see you next time.
Bye!