To All the Boys I've Loved Before and P.S I Still Love You by Jenny Han are a light hearted and very adorable duology and is published by Simon & Schuster Books. The reason I'm combining the review for these two books is because I can't do one without the other. They are a continuation of each other and it's easier to review them like this than risk spoilers by separating them.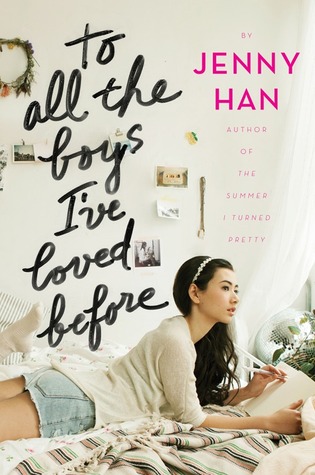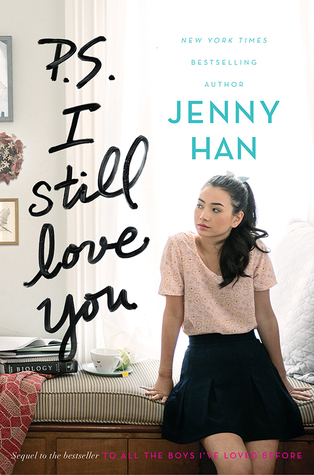 Goodreads/ Amazon                                                              Goodreads/ Amazon
I read these books while on a four day vacation in two days. I just could not put them down because they're like confectionary or cupcakes; they're just absolutely DELICIOUS! Great, now I'm hungry for some Magnolia's Cupcakes.
Getting back to the point, I'm dividing this review into Synopsis, Book 1 and Book 2. I'm hoping I don't completely spoil the books for y'all.
First, the synopsis. The story follows our dear Lara Jean who is the middle sister of three and is now going to be responsible for her little sister Kitty and her father now that older sister Margot is moving to Scotland for college. Trouble strikes for Lara Jean when letters she had written to past crushes but never sent out get sent out by someone. These letters were her way of ending her crushes, breaking up with them in her mind by penning it down in a letter. Mortified and deeply stressed, her first day of high school doesn't go as planned when the boys she's written letters to come up and ask her why she'd sent them. The two books are about the letters being received by those boys and how she reacts to each of them.
Now, for my thoughts on To All the Boys I've Loved Before. First off, this is the very lighthearted book out of the duology. It's not typically high school and is fairly eccentric with very strong family themes that I loved. Jenny Han did a great job of depicting the Song Girls as sidekicks and allies to each other. No one can beat her at that probably. There's also a lot of baking so, if you bake, make a plate of snickerdoodles or cupcakes while reading this book; it'll be a brilliant addition to the experience. Josh as a character was to me, unlikable. It was understandable that Lara Jean liked him but then her considering to go to him in the end was just like-
.
It was a classic cliche that did irk me but not enough to ruin the entire book for me. Kitty was absolutely adorable, I couldn't help but imagining her as Lily from Modern Family because they have the same level of sass and was unbelievable cute and very precocious for her age. Margot was a typical literary big sister with a lot of Mom thrown into her character. She had to take care of the family after their mom died but I'm glad Ms. Han didn't make her bitter or anything, she was also very sisterly and changed roles according to occasion. Lara Jean, dear Lara Jean had such massive character growth. There were so many times when I related to her line of thought or personality. We've all been that immature at some time or still are (like me) at some point in time. The first book was a great introduction to most of the recurring characters and keeps you entertained page after page. This book was a 5/5 stars for me.
Book numero dos was P.S- I Still Love You which picks up, literally, where the last one left off. If you had to wait for the second book to come out, I really do pity you because it's nearly intolerable. I barely slept the nights I was reading these books because I couldn't get enough of them. 
This book has a lot of Peter in it combined with a large focus on Genevieve and his relationship and what it's implications have on Lara Jean's life. At times it became a bit much with Lara Jean's insecurity but that just goes to show how a lot of girls in high school and life in general are. We're very insecure and don't think of ourselves as worthy of the likes of Peter Kavinsky. Josh was very sparse in this book which I was glad for because god knows I stopped liking him after page 10. The new characters and their associations were a lot of fun to see. I loved the game of Assassins that hey played, it was very well written with moments of heart wrenching pain. This one was a big on insecurity and trust issues which were resolved as you would in reality; that aspect of it was so well done and very realistic. The Song Girls' relationship also goes through a little transformation that strengthened the bonds even more and that was also so great to see. I gave this beauty a 5/5 stars as well.
These books, overall, are just so absolutely amazing and homely that you don't feel like you're reading a book but that you're living a character's life. This is perfect to read in the summer so if you haven't picked these up, please do because there is no way you will regret reading them. These books are teddy bears, they'll keep you warm and fuzzy with feelings and cuteness.