Hello! July is over already, damn. Despite having a very busy month of a lot of studying, I managed to get a surprisingly large amount of reading done. This month I, wait for it, read a whopping THIRTEEN BOOKS!
Without further ado, I'm going to start because this is going to be a fairly long post.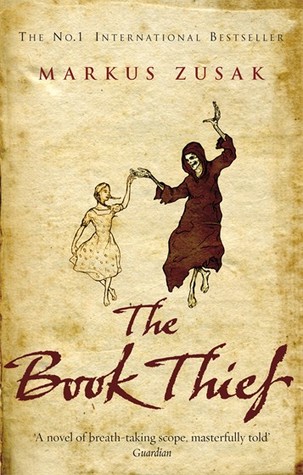 Book 1, The Book Thief by Markus Zusak. This book had been sitting on my "currently reading" shelf for far too long. Since I was going to be on vacation, I had decided I would try to finish the book then and I did succeed.
This book is very slow and I tend to enjoy books with a plot more than just a story which is why it took me so long to finish it. Nonetheless, I did enjoy the writing. It was very poetic and scenic and gave me a very awe-inspiring feeling. It was like reading poetic prose and if you enjoy that, I would recommend you this book in a heartbeat. I did enjoy Liesel's character but Rosa Hubermann and Rudy Steiner were by far my favorite of them all. It was unexpected at times to see Rosa as a kind and understanding and almost motherly character when she is written as a strict and unapproachable character. I definitely enjoyed her character growth through various stages in the book. Rudy was just an adorable best friend who I thought was brave and somewhat of a maverick. You'd think that in Nazi Germany, they'd all be scared of the person next door finding out that you weren't supporting Hitler but this kid did not care. His resilience and the need to do good was very pronounced in a child which was very enjoyable. I gave this book a 4/5 stars.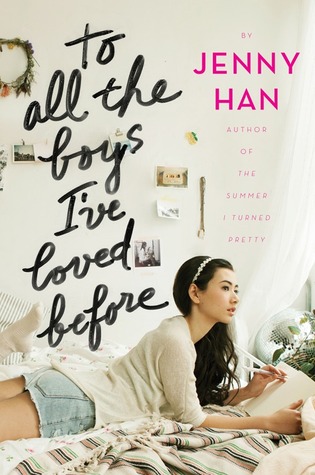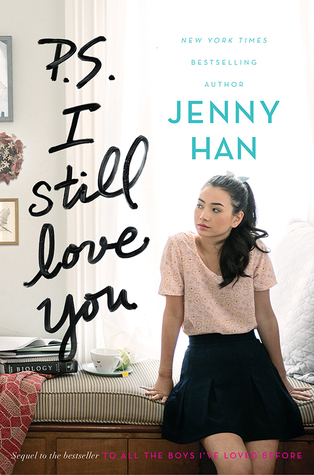 Goodreads/ Amazon                                                     Goodreads/ Amazon
Book 2 and 3 are To All the Boys I've Loved Before and P.S- I Still Love You by Jenny Han. I already did full reviews for these books that you can read here. I gave both of them 5/5 stars.
Book number 4 that I read was Fish in a Tree by Lynda Mullaly Hunt. I got this book a couple of months ago and decided to pick it up because the premise to me was interesting. This book follows the story of a girl named Ally who is smart but is unable to pay attention to or do her schoolwork properly. She is repeatedly sent to the Principal's office for some or the other offense and is considered stupid in her class. But when a new teacher comes along, he recognizes Ally's problem and helps her throughout the year and teaches her coping strategies. I absolutely loved this book because I enjoy books which have a premise in which the character is differently abled or has a mental illness because I feel like there aren't enough books out there that talk about these topics. I absolutely loved Ally's character progression, especially her relationship with  her brother. I cannot emphasize how good this book is. Please read it. I don't have words for it because it is that good. Definitely a 5/5 stars.
Book number 5 was Bound With Passion by Megan Mulry which was a book I was sent for review by Net Galley on behalf of Riptide Publishing. I did a full review for that already as well and if Historical erotica intrigues you, go ahead and read my review here and pick it up! I gave this book a 3/5 stars.
Libro numero 6 was Stardust by Neil Gaiman. i reviewed this as well which you can read all about here. If you love Gaiman and whimsical fantastical books, this one's for you. This book was a 4/5 stars for me.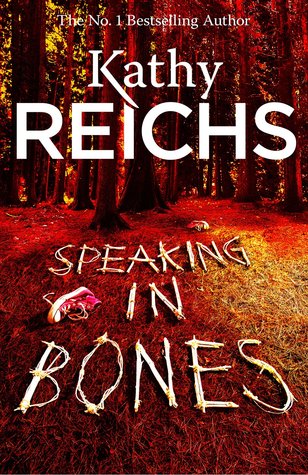 Number 7 was Speaking in Bones by Kathy Reichs which was another book I got sent by Net Galley on behalf of Random House UK. The TV Series Bones is based on this book series so if you love that show, start reading the books! I reviewed this as well and you can read that here. I rated this one 4/5 stars.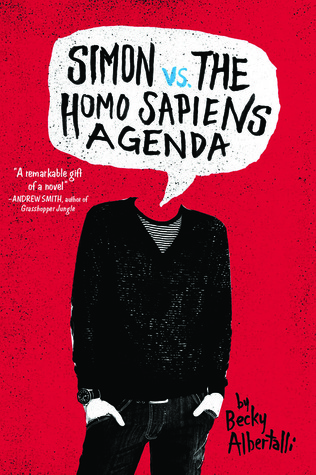 For number 8, I read Simon vs. the Homo Sapiens Agenda by Becky Albertalli. This is just such a cute Young Adult contemporary read which is just full of good feels. It's a journey of self discovery which is very different from normal Young Adult contemporary. This book also has a LGBTQ theme in it so, if you've been wanting to read more of that, here's one book for you. I reviewed this book as well and you can read it here. I gave this book a 4.5/5 stars.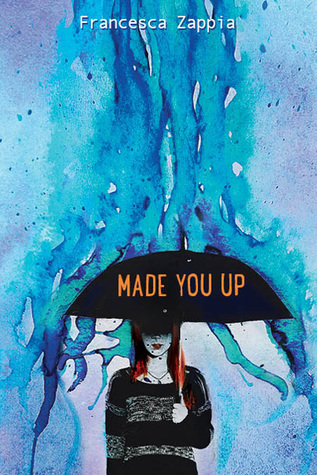 Number 9 I read Made You Up by Francesca Zappia. This book was absolutely fantastic. The protagonist has schizophrenia and I didn't see a reason to not read it. As I mentioned before, I like themes of mental illness and differently abled. I already reviewed this book which you can read here. I gave this book a 5/5 stars.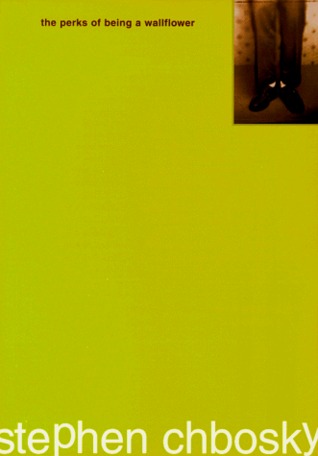 Number 10 I finally finished The Perks of Being a Wallflower by Stephen Chbosky.
Thanks for the vote of confidence, Cassie. Anyway, sadly I did not enjoy this book as much as the movie. I don't know if it was the writing style or something else but I could not gel with this book. It is good writing but it wasn't to my taste. It is a possibility that it got ruined for me because I saw the movie first but I don't know. It wasn't bad but it wasn't good either. Kind of meh for me. I gave this a 3/5 stars.
Almost at the end! For book number 11, I read Hyperbole and a Half by Allie Brosh. This book was just hilarious and nutty. I picked it up on a whim and it was completely worth it. Don't be intimidated by the size or number of pages because it's mostly full of illustrations which will have you rolling with laughter and tears streaming down your face. I reviewed this as well and you can read all about it here. I rated this one a 4.5/5 stars.
Next to last book number 12 is Fantastic Mistakes by Neil Gaiman which was his commencement speech at the graduation ceremony of an arts college. You don't necessarily have to read the book and you can watch the speech on YouTube (speech) and it would count as being read. This speech is crazy, nuts, whimsical, hilarious and thought provoking in all the right ways. This speech has been my crutch in hard times and even if you've never heard of Neil Gaiman, watch the speech. I'm quite sure the next thing you'll be doing is picking up one of his works. A definite 5/5 stars for me.
FInally! We made it! You made it! Congratulations on bearing with my terrible reviewing and absurdly long post.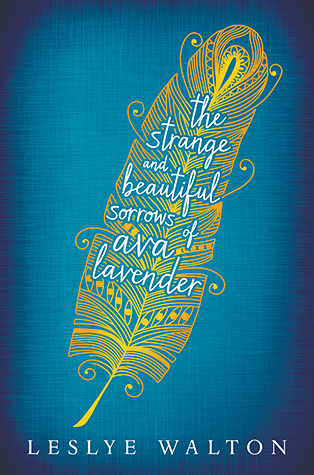 Final book number 13 is The Strange and Beautiful Sorrows of Ava Lavender by Leslye Walton. I don't know how to describe this book so, go ahead and head over to the GoodReads link above. This book is very difficult for me to talk about because it wasn't what I thought it would be. There were a lot of supernatural elements in it that I enjoyed and also drove me crazy at their appearance. I should not have been surprised but by the end I was gasping and screaming which does not happen very often. From angels to ghosts to witchcraft, it sounds like a combination of a couple of episodes of Supernatural. I did love it completely, the characters were so well constructed and complete in themselves. They didn't need character development because there was so much story happening for them that it felt obsolete to add that as well. I would suggest that you listen to this on audiobook as well because I got through a big chunk of this book while doing that. It also added a lot more intrigue and want to go on with the book so just in case you can't bear to read this on paper, just listen to it and you'll want more. Absolutely lovely and very fantastical, do pick this up. It's comparable to reading a Neil Gaiman book and watching Supernatural at the same time. I gave this pretty book a 4/5 stars. And the cover is just darn beautiful.
That's it! That was my wrap up. I hope you found a book that you liked and plan to pick it up. If you do, leave it down in the comments.
Here's a gif of Jensen giving you flowers for managing to get through this post. You really deserve it.
See you soon!