Hey! Hi! I'm back! It's been a while and my TBR for the month is VERY delayed but I have a very very good reason. I was taking part in the Greatest International Scavenger Hunt the World Has Ever Seen or (to the reader familiar with Supernatural) GISHWHES which is hosted by Misha Collins every year for one week in August. This was my first Gishwhes & it was amazing. I will be doing a separate post recounting my experience soon so keep a look out for it if you're interested! I am also preparing for my GRE for my Master's which is also why I'm extremely busy studying. I do promise that after 19th September I will post more often.
Getting on with the TBR, I have 5 books that I plan to read this month.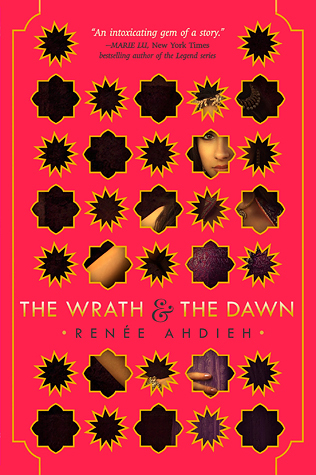 One! For the Bibliophile Gathering Read-Along (blog) I will be reading The Wrath and the Dawn by Renee Ahdieh. I've already read the book and I loved it to bits. I will be reviewing it as soon as I can. My studying keeps me from a lot of blog posting but I will try to review it.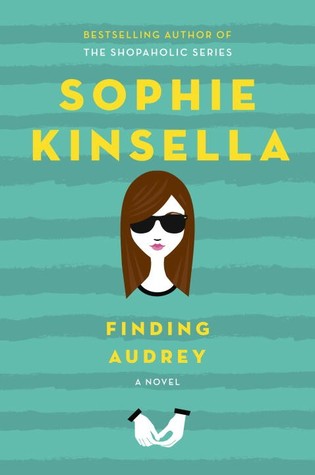 Next, I'm reading Finding Audrey by Sophie Kinsella. This is her debut Young Adult Contemporary about a girl dealing with different types of anxiety. I'm reading this as part of the Booksplosion Book of the Month hosted by Jesse from Jessethereader, Christine from PolandBananasBooks and Kat from Katytastic. Y'all can check them out on YouTube if you're interested; they're really awesome.
The next three books are all for review and they are-
Burn Girl by Mandy Mikulencak which is the story of a girl who has a facial scar because of a meth lab explosion. Undeterred by her disfigurement, she learns how to survive and take care of herself and her addict mother. But when her mom overdoses and she's left all alone, she's thrown into a world with a long lost uncle, high school and a therapist. All's good until her stepfather shows up demanding the drug money that her mom had stolen. This final confrontation tests her idea of right and wrong and how far she'd go to protect her new life. This book comes out September 1, 2015.
Then I will be reading Has to Be Love by Jolene Perry which is about a girl who has suffered from a bear attack. She has a secret which is that she got accepted to Columbia University but then her boyfriend starts pressuring her for a forever commitment making it difficult for her to decide about moving to New York. But when a student from her class forces her to acknowledge her writing talent, she's in an even bigger fix especially when she starts having feelings for him. After her world comes crashing around her, she must decide between a life of her dreams or of the one she loves has chosen. This also comes out September 1, 2015.
Finally I have Are You Still There by Sarah Lynn Scheerger which is about a girl who is recruited for a top secret crisis helpline after her school is rocked by an anonymous bomb threat to reveal the identity of the would-be bomber. But then the bomber starts threatening her and she faced with the difficulty of stopping him. This comes out September 1, 2015 as well.
That's all for now. I will post soon with my experience with Gishwhes soon! I will see you soon!!!!!!