The Witch of Duva by Leigh Bardugo is a prequel novella from the Grisha Trilogy. I picked this up on a whim because Shadow and Bone was dragging a bit and oh boy, this was spooky.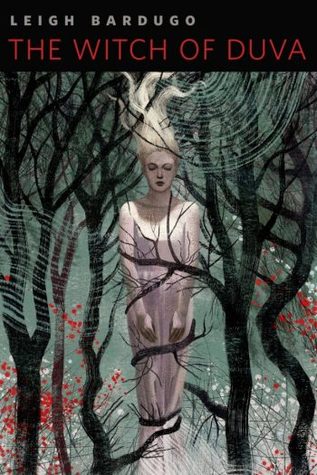 The cover is so misleading
Rating- 4/5 stars
Publisher- Tor Books
Pages- 43 (eBook)
There's very little dialogue in this novella and it has excellent descriptions of scenes. When I started reading it, it came off as a Hansel and Gretel story from the Grimm's Fairytales. It enthralls you and keeps you and then creeps you the hell out and I loved it.
I was pretty confused by the ending and had to read it a few times to understand it. Everything about it was creepy, horrifying, nightmarish even, a perfect Halloween read. Leigh Bardugo did a great job with it.
I rated it 4/5 stars.
—
Leigh Bardugo is the New York Times and USA Today bestselling author of the Grisha Trilogy (Shadow and Bone, Siege and Storm, and Ruin and Rising).
She was born in Jerusalem, grew up in Los Angeles, and graduated from Yale University, and has worked in advertising, journalism, and most recently, makeup and special effects. These days, she's lives and writes in Hollywood where she can occasionally be heard singing with her band. Her new book, Six of Crows, arrives fall 2015.