December is upon us! The magic weaves its web through our lives … Winter is pretty much my favorite season after Fall and I decided I would be doing almost complete fantasy TBRs for the cold months.
Keeping in line with that, here is my TBR for the month of December!
Winter by Marissa Meyer- This is the concluding book in the Lunar Chronicles series and it's been agony waiting for it. I've made a significant dent in the book already and it's absolutely amazing. It is also the Booksplosion Book of the Month hosted by Kat, Jesse and Christine from YouTube. I can't wait to finish this!
2. Harry Potter and the Philosopher's Stone (Illustrated Edition) by J.K. Rowling- This past October, the Illustrated Edition of the first Harry Potter book came out which I hope will inspire a whole new generation of readers in a completely brand new way. In a show of restraint and keeping my promise to my mother, I didn't read the book when I got it and decided to read it in December. I will be picking up this beauty and exploring the beautiful world of Hogwarts all over again in an awesome new way.
3. Daughter of Smoke and Bone Series by Laini Taylor- I don't know how long I've been waiting to read these books, 6 months or so I think. I will be buddy reading this with Stephanie from A Bibliophile Gathering and it's going to be amazing.
4. The Two Towers by J.R.R Tolkien- Yes, I still haven't finished this book but I plan on finishing it before the year is out. I'm halfway there and I'm sure I can finish the remaining half easily if I stop being an assbutt.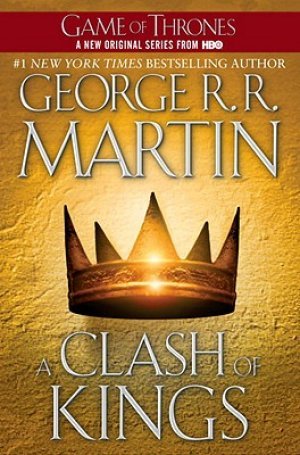 5. Clash of Kings by George R.R. Martin- This book is so slow! I'm less that a quarter of the way but it's really hard to not fall asleep. I'll try to finish as much of this book as I can before the month runs out.
That's it! That's my Fantasy TBR for December. What magical worlds will you be entering in December? Let me know down below!