Hello! Please don't die, this is NOT a review of the full book. I'm not that lucky.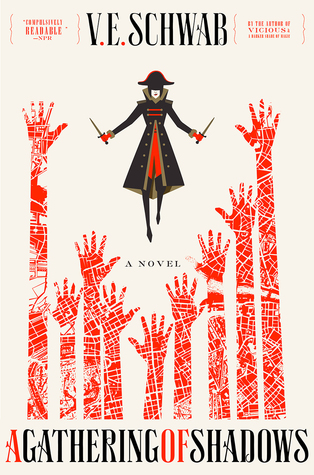 After New York Comic Con, excerpts from A Gathering of Shadows were released on Net Galley for the masses and I extended the reading as much as I could but I couldn't for long.
If you want to dive in without any knowledge, leave. This is not the place for you AT ALL.
Okay. Now the rest of you I can talk to if you're still here. And I must fangirl.
My reaction after reading only 173 pages (on my Kindle) was this-
And then it became this-
The pain was unbelievable. This book is going to be AMAZING. I mean, crazy amazing! I didn't think much of Delilah before this but I freaking love her now. And all the new characters!! SO MANY NEW CHARACTERS AND CRAZINESS AND OMG WHY FEBRUARY WHY?!??!
I'll have to make do, I have no other choice. I'll just have to re-read A Darker Shade of Magic and take solace in that. And then cry for eternity over the fact that I can't read A Gathering of Shadows. I'm so dead.
I feel like that right now. I cry way too much, it's a blessing and a curse.
Are you excited? ARE YOU?!?!?! ARE YOU?!?!?! See you in the shadows…