Hola!
It's time, to count how many books I got in the month of November. For some reason, I can't remember how many I got but it was a lot lesser as compared to October but I've already bought a lot of Christmas. Anyway, I got 3 books in the month of November and they are- (images contain Goodreads links to books)
This was a pretty cool book. For those of you wanting a reason to read it, it is the Perustopia Book Club Read Along for December hosted by Regan @ perusproject and Sasha @ abookutopia.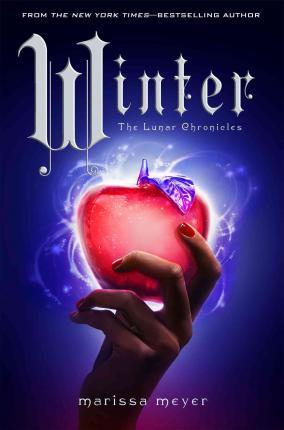 Winter by Marissa Meyer (The Lunar Chronicles, #4)
This is the concluding book to the Lunar Chronicles and I loved it! If you haven't read it yet, it's the Booksplosion Book of the Month for December hosted by Jesse @ jessethereader, Kat @ katytastic and Christine @ polandbananasbooks. Absolutely amazing. I'll be posting a review soon.
Red Queen by Victoria Aveyard
I read this book when it came out way back when this past year and I read it as an ebook. Past few months I've had the urge to buy it so when I saw it at the airport, I didn't think twice about buying it. It's absolutely beautiful and I love it so so much!
That's it! That's what I got in November! What's on your Christmas wishlists this year? Leave them down below!
Happy Holidays!