In the spirit of Christmas and because I was seeing this book everywhere, I decided to get My True Love Gave to Me by Stephanie Perkins which is an assortment of holiday stories from various authors. Last year I read Let it Snow by John Green so I thought I'd keep with my tradition!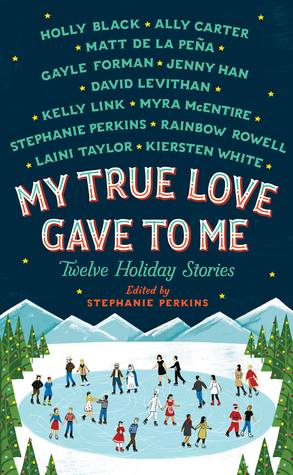 This cover is so cute. :3
ALL THE CHRISTMAS
Starting today, I will be reading one story a day from the book counting down to Christmas. I originally wasn't going to read any contemporary but when this season rolls around, I'm all about the fluff and this will give me just what I need.
If you'd like to join in, feel free! I'd love to have a reading buddy along for the ride.
Are you going to be reading this book as well? Let me know in the comments!
—
Hi, there! I'm Steph, and I wrote ANNA AND THE FRENCH KISS, LOLA AND THE BOY NEXT DOOR, and ISLA AND THE HAPPILY EVER AFTER. I also edited (and contributed a short story to) a romantic holiday anthology called MY TRUE LOVE GAVE TO ME. A companion anthology, SUMMER DAYS & SUMMER NIGHTS, will be released in 2016. My next YA novel will be horror—a teen slasher published by Dutton.