I should be posting a March book haul but I haven't bought any books so far. Anyway, for the month of February, I got 4 books! That's right, I managed to control my impulses and get only what I could handle.
The first one was a preorder and one I have wanted to read since the first book and that was Glass Sword by Victoria Aveyard! I got it on Kindle and I am currently reading it. The cover is scarier than the first one and I really like it!
Next up I got, Secrets in Phoenix by Gabriella Lepore! I've only heard great things about this book on Goodreads and Instagram so I decided to pick it up. I like the characters a lot so far and I hope it lives up to be amazing!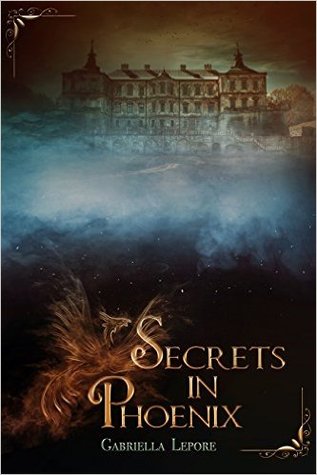 Third was an impusle buy and it was Nimona by Noelle Stevenson! I was at my favorite bookstore one day and I just saw it lying in the graphic novel section and didn't think twice before picking it up and leaving. I finished it this month and it was so good! My review should be up soon.
And finally, the book that I thought I would get in March but got delivered ON THE RELEASE DAY, A GATHERING OF SHADOWS BY V.E. SCHWAB!!! This book is basically my soul and I loved it. It was so amazing I cannot even. My review will have more fangirling.
So much beauty to behold…
That is it! Those are all the books I got in February. Have you read any of the books I got? Let me know!