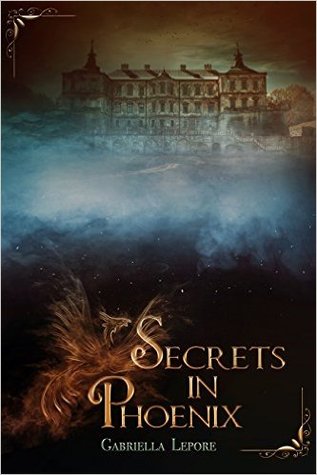 Rating- 4/5 stars
Publisher- Oftomes Publishing
Pages- 240 (Kindle Edition)
I picked up Secrets in Phoenix by Gabriella Lepore on the recommendation of Benjamin from Benjaminoftomes who has his own publishing company and published this book. I wasn't disappointed in the least.
Synopsis
When Sophie Ballester and her twin brothers Sam and Todd are uprooted from their home and sent to a remote boarding school run by their Great Aunt Ness, they stumble upon a hidden room that holds a secret—a secret that will change everything.
The people of Phoenix Holt are not what they seem.
In fact, nothing is.
Review
I loved the concept this story uses. There's witches and phoenixes, two of my favorite things from the fantasy genre and I loved how Gabriella wove the story so well.
Why are the witches so few? I get there are select bloodlines but where are the rest? What else is Sophie, Todd and Sam's grandfather hiding? What more secrets will they discover in Phoenix Holt? *wink wink*
Sam and Todd are adorable and as twins, even more so. The way they interact, share, fight, are willing to sacrifice anything for each other is the sweetest.
The boys at the academy being phoenixes was pretty cool. I wanted to see what more they were capable of but there was a lot more that was to be built up. I really want to see what more they're capable of and how well they'll do if they go to war.
Jaxon and Sophie are super adorable and kind of expected. This love story reminds me of Emma and Jacob from Miss Peregrine's Home for Peculiar Children, a boy and a girl who fall in love and belong to very different time periods.
Great Aunt Ness is one person I don't trust. She feels a little too shifty to me and I think she had something to do with the devellion problem they have or something like that.
We already saw one of the phoenix boys flee the boarding school but what will he do? Will he join forces with the divellions or something else?
Also, will there be a showdown in the next book? There are so many things that are unanswered and I really need the next book to know!
I rated this book a 4/5 stars.