Hey y'all! I am trying to be more regular and I hope it begins with this post.
I was tagged to do the Skyrim Book Tag by Zeezee with Books who is awesome and I adore her. Thank you so much for tagging me! Skyrim is one of my favorite games and when I saw that I got tagged in a book tag from the game, I was thrilled and pretty much fist bumped the air. Without further ado, let's get on to the first question!
Fus Roh Dah- A book that blew you away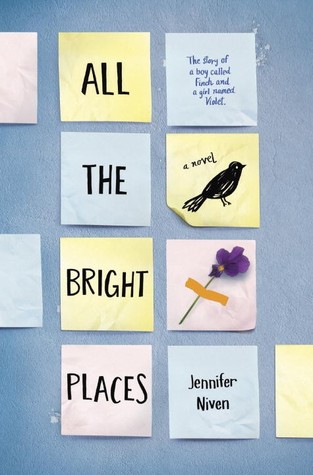 Well, I have more than a few books to fill those shoes but I'll go with All the Bright Places by Jennifer Niven. This book changed my life when I first read it and oh my dear puppies, you have to read guys. It is so amazing and also heartbreaking but very amazing and I love Jennifer Niven so so much and just- ugh read this book and definitely pick up her new book Holding Up the Universe coming out this Fall! I am super excited.
Dovahkiin- Favorite "chosen one" story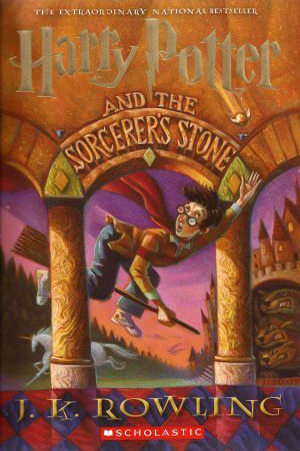 For this one I can go with two. I love Harry Potter and Lord of the Rings. There can be an argument made that there was no chosen one in Lord of the Rings or there were two but I think it fits in this category and it is my go to when I'm upset or happy or anything else I feel.
Thu'um- A book that got a verbal reaction out of you (good or bad)
Almost every book I read has me giving a verbal response (laughing or howling with pain and tears) but the entire Raven Cycle quartet had me laughing and screaming. Those books were a whole lot of fun.
Arrow to the Knee- A book or series that started out well but ended up being disappointing
Ah, yes. This one was difficult but I think there's a difference between outright hate and a series/book you love but got ruined. So, for me, it was the Mortal Instruments series. I was big into them when they first came out and I read the first three books with relish and then when I read the fourth one, I thought it was a convoluted disaster and refused to read the rest of them. I'm sorry guys, it didn't work out. I might in the future give them a shot but right now, I have a massive TBR to get through.
Shadowmere- Favorite literary/fictional animal or pet
These were super easy. Fleetfoot and Abraxos from the Throne of Glass series are my favorite. Fleetfoot because she's the sweetest puppy and Abraxos because he's a puppy in a dragon. And he reminds me of Toothless. (And now I'm craving Throne of Glass and I don't have my copies with me).
Alduin- Most frightening literary/fictional animal
Definitely shadow demons or witch demons or witch king demons. Run from them.
Companions Guild- Best literary friendship
My favorite this year has to be Safiya and Iseult. Those two are just so awesome and their friendship is the best. I love those two so much.
Dark Brotherhood- The darkest story you've ever read
I don't know if this counts but I think the Malazan series is really dark. I got through maybe thirty percent of the first book before I lost track of it but it was really dark and intriguing and I would love to go back to that world soon.
Thieves Guild- Favorite morally ambiguous character
For this, I'll go with Joseph Kavinsky from The Dream Thieves by Maggie Stiefvater. He's a prat but he helps Ronan but then he's still a prat. He was interesting, not just a side show.
Wuld Nan Kest (whirlwind sprint)- Your fastest read
I read graphic novels so they're pretty quick to read but I think my fastest read was Queen of Shadows by Sarah J. Maas. I finished that book in 3 days.
Tiid Klo Ul (slow time)- Your slowest read
I know I keep saying that Lord of the Rings is my favorite thing of all time but The Two Towers took me a super long time to read and I haven't picked up the last book but I'm hoping I will be able to soon.
Tamriel- Favorite fictional world
Middle Earth or Erilea or the Witchlands. They're all so beautiful and I would LOVE to be in any of those worlds.
Bonus!
Sworn to Carry Your Burdens- The heaviest book you own
I don't think I have heavy books because I very rarely am affected by their weight but maybe Steve Jobs by Walter Isaacson or Harry Potter and the Philosopher's Stone by JK Rowling (Illustrated Edition).
Okay, that is it! I hope you enjoyed reading and I tag the following lovelies to do this tag-
and of course you!
I hope you enjoyed reading this and I will see you in my next one!